SIP-PLUG & PLAY ACTIVATION:
Automatic configuration with Telsome SIP accounts. You just need to plug them in to start using them.
SUPPORT INCLUDED:
Do you have any issue with your phone? We help you*
*Support included for VoIP phones bought in this store and used with Telsome SIP accounts.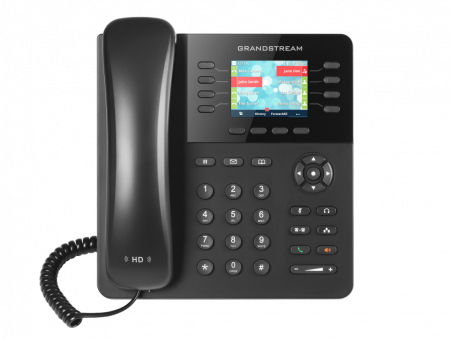 What is a VoIP phone?
A VoIP phone is a phone that connects to the telephony Network using Internet connection and a VoIP provider.
How to connect a VoIP phone:

Connect the power source
Connect the Ethernet cable to the VoIP phone and router/switch
If the phone uses SIP-Plug&Play it will get an auto-set up and work with your Telsome SIP account.
If your phone does not use SIP-Plug&Play, you will have to set it up using a computer and your SIP account credentials.
*Every VoIP phone needs a VoIP account.
Solicitar presupuesto de teléfonos IP