Zoiper is available in both free and paid version. The free version of Zoiper for smartphones allow you to make and receive phone calls.
You can also buy 2 aditional codecs: G.729 (compatible withTelsome) and H.264 for video.
Zoiper is always working even if the screen is blocked. This feature is really important to avoid missing phone calls. Even though it's essential, not every softphone has it. That is an important reason to choose Zoiper.
If you open de app and switch to another app or to the main menu of your smartphone Zoiper will keep running in the background. Even when your smartphone is blocked.
*This feature is not available with Windows Phone.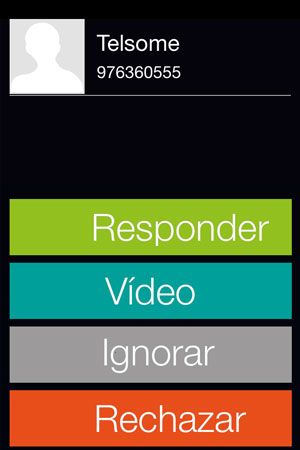 2. How to configure Zoiper softphone in iPhone
In order to configure Zoiper softphone in iPhone with Telsome you need your username and password (It is NOT the same username and password you use to access to the website).
We provided you this data when you hired our VoIP services:
The username is your extension in this format xxxx*xxx.
It is not necessary to know our SIP server as the softphone introduces it automatically when you select your VoIP provider from the list. sip.telsome.es
Password
Go to the App Store and look for Zoiper. Download the first app: Zoiper SIP softphone. It's free
Open Zoiper and follow the steps:
1. Settings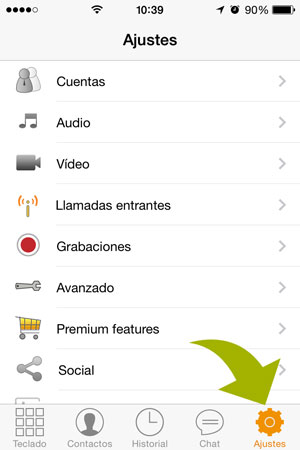 2. Accounts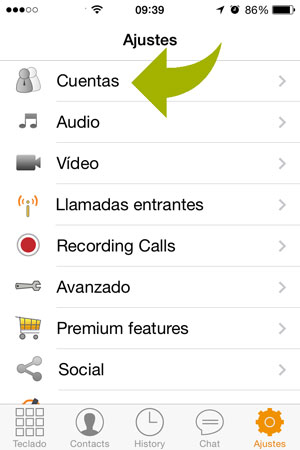 3. Press +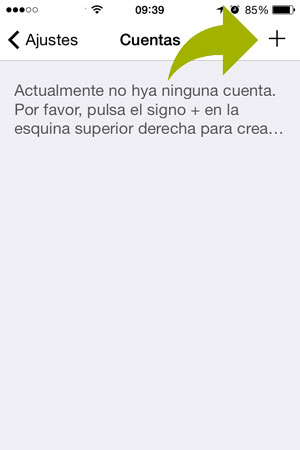 4. Press Yes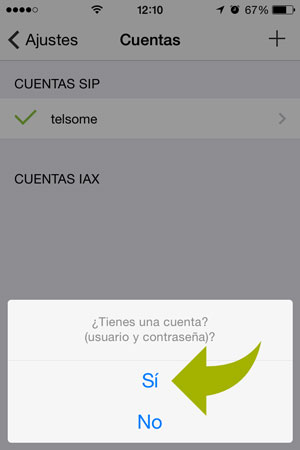 5. Select Provider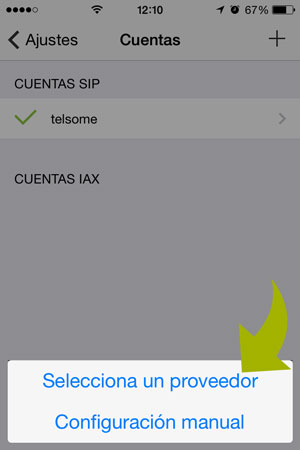 6. Telsome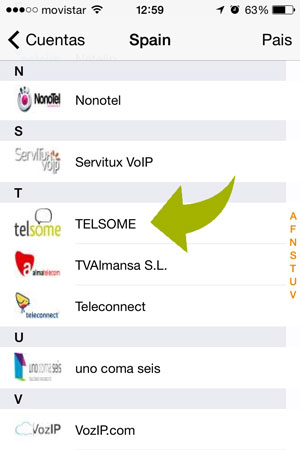 7. Write your account details and press Register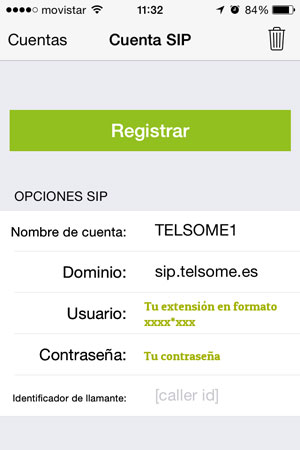 Zoiper is now active in your iPhone and ready to call and answer phone calls.
In case is not working, check out that your username and password are correct.
Setting up Zoiper to keep running in the background
Turn on both options of the image to allow Zoiper to keep runing in the background:
Settings→ Incoming calls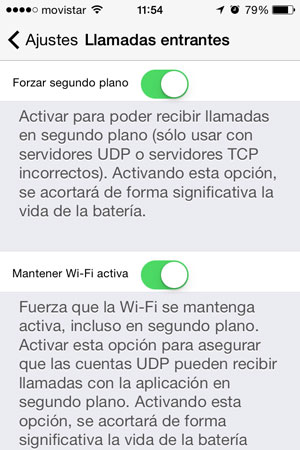 3. How to configure Zoiper on Android
To configure this softphone in Android you need your username (7 numbers in this format: 7777*777) and your password. We sent you this information when you registered and hired our VoIP services. If you can´t find this data contact us and we will send it to you. Normally you also need to know your providers SIP server but Zoiper lets you select your provider form a list and introduces the server for you.
Go to Google Play, look for Zoiper and download the app. It's free.
Open Zoiper and follow the steps:
1. Settings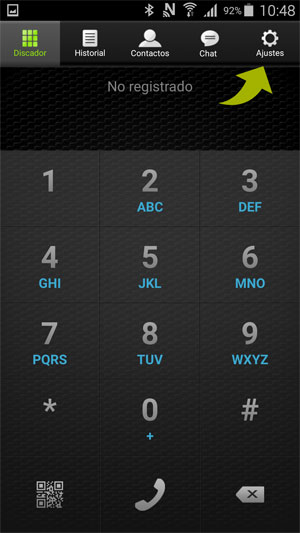 2. Accounts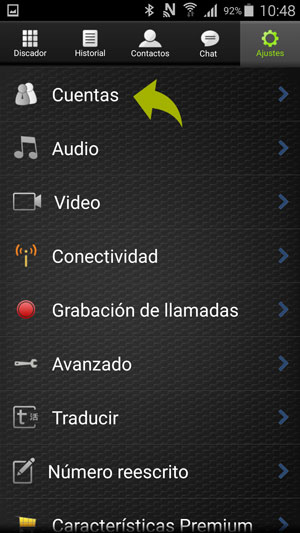 3. Add account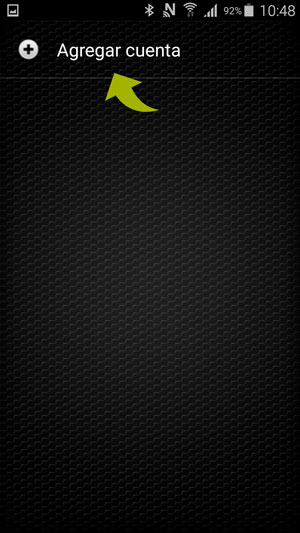 4. Press yes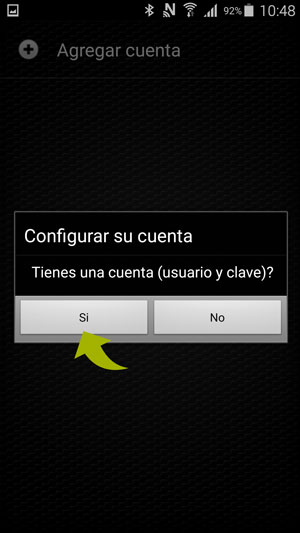 5. Press Select Provider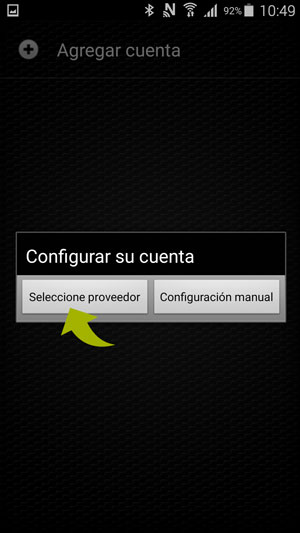 6. Select Telsome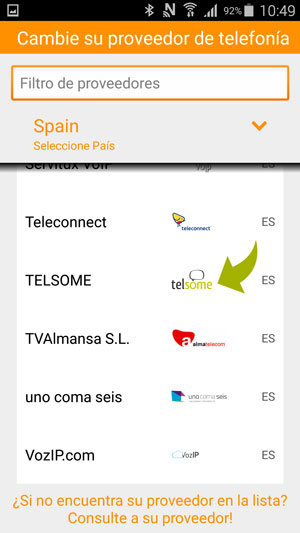 7. Username and password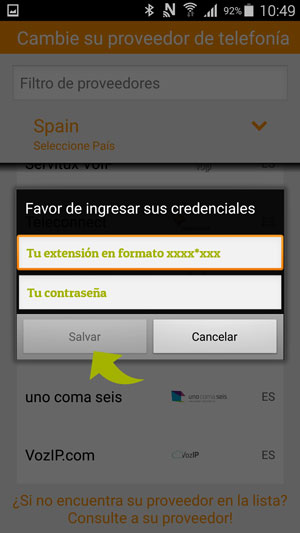 Zoiper is no active in you Android and ready to use.
If it's not working, make sure your password and username are correct.
Set it up to keep running in background
Turn on both options of the following screen:
Settings→ Incomming calls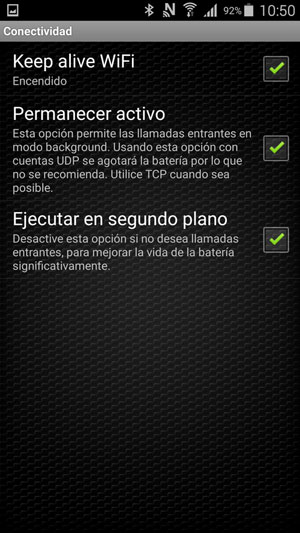 4. Configure Zoiper in Windows
You first have to download Zoiper from their website and install it. Once you have it running in your computer just follow the instructions. You will be able to use your VoIP line in just 7 short steps:
1. Click on settings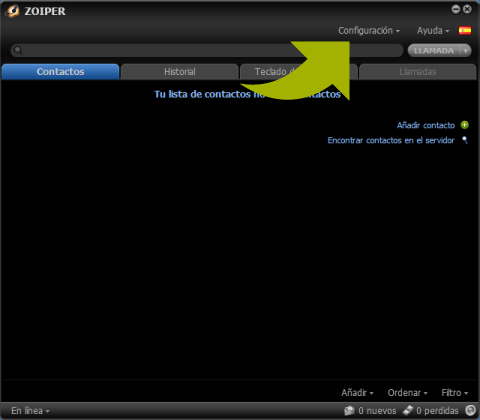 2. Select Prefences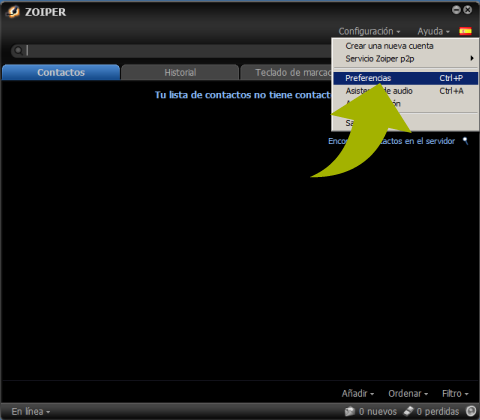 3. Click Create Account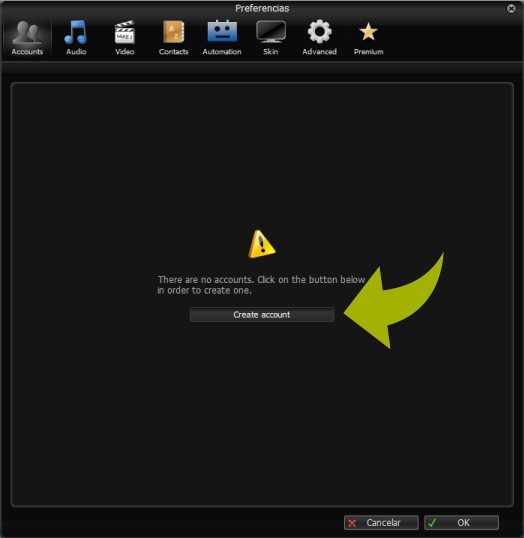 4. Select SIP and click on next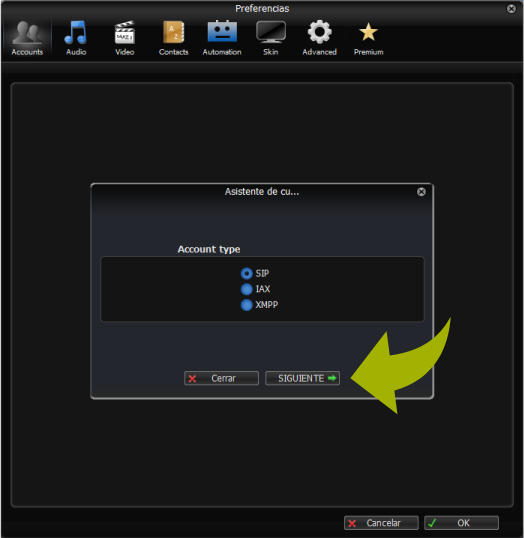 5. Write your user, password and Domain.
You received this information when you ordered our service. The domain is always sip.telsome.es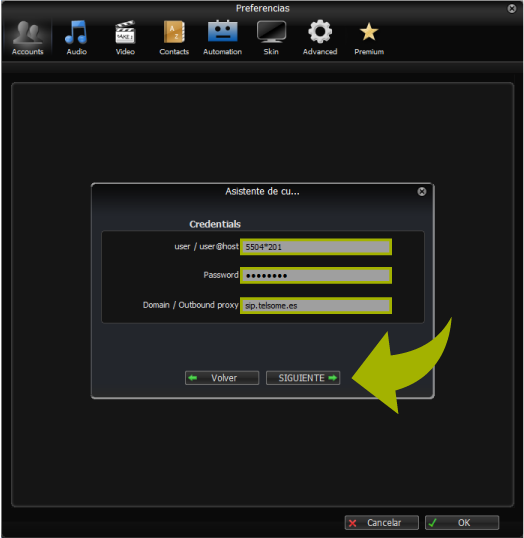 6. Click on next
(you can change the account name, it will not affect the configuration process)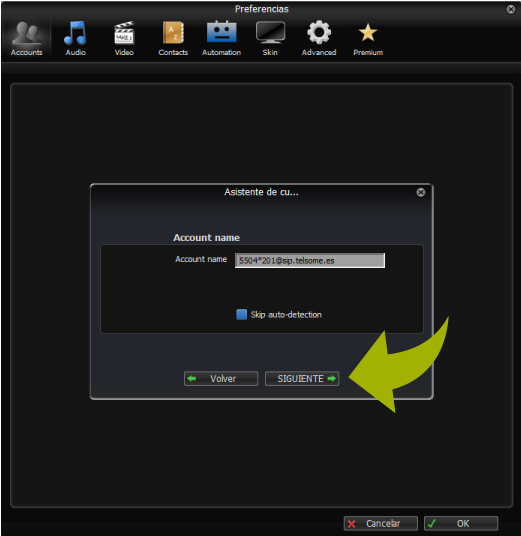 7. Now you are ready to call and receive phone calls with your Telsome phone number and Zoiper on your computer
In case it doesn´t work, click on settings and preferences (just like in steps 1 and 2).
Check if the tick it´s green. Otherwise, you will have to check your username, password and domain because one of them is not well written (sometimes a space is added when copying and pasting making the password incorrect).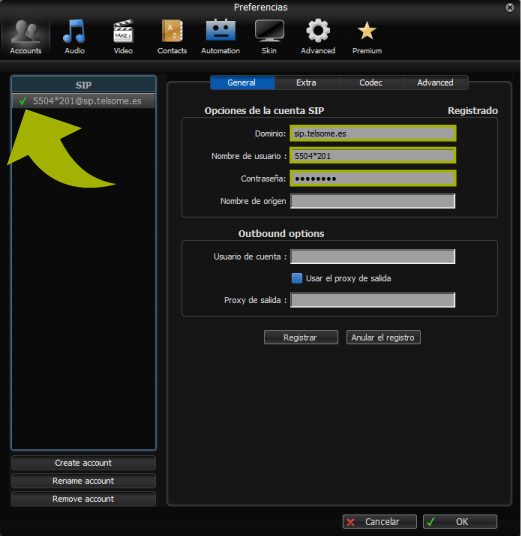 5. Problem solving with Zoiper on iPhone and Android
5.1 Zoiper not ringing on iPhone and Android
If Zoiper it's not ringing it could be due to the following issues:
Zoiper need permission of the phone to notify incoming phone calls

iPhone: Settings of the iPhone → Notification center → Include → Select Zoiper ​→ Enable sound

You did not activate it to work on background

If it's not ringing only when the app Zoiper is not visible but it rings when you are on it, then the problem is that you have to enable it to make it work on background:
5.2 Zoiper not registering
If Zoiper is not registering in Android, iPhone or on your computer the most probable reason is that you've entered the incorrect data or that there is a misspeling error.
As most times is difficult to see because is a minimum mistake (such as an "n" instead of an "m", or a change of order of to letters, I recommend you to start over again.
If the problem persist and you still can not register Zoiper, try deleting the app and downloading it again.