Grandstream Wave Lite - softphone VoIP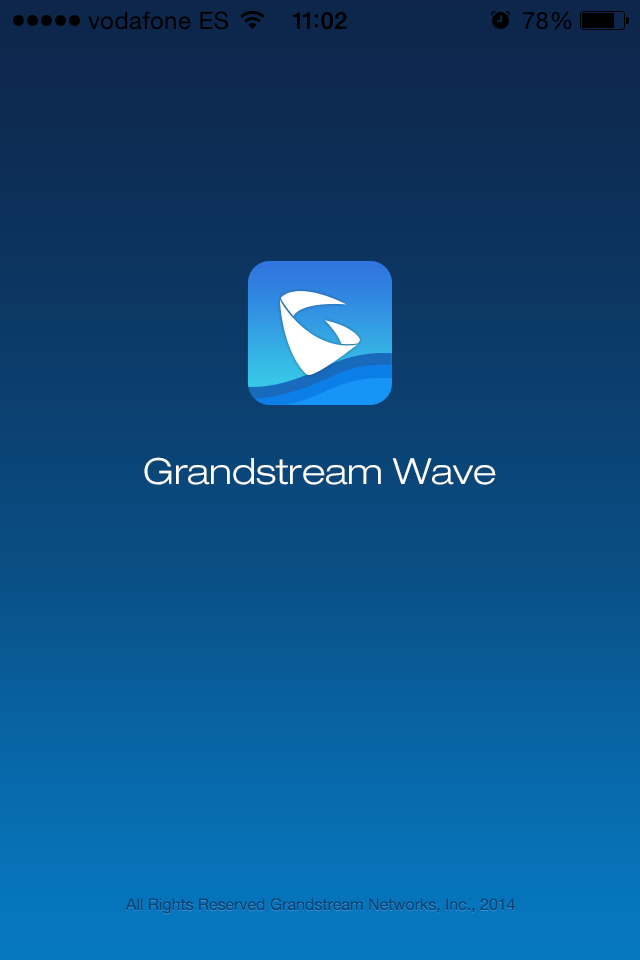 This softphone has been developed taking into account everything users look for when using an app for VoIP communications. ​
Grandstream Wave is a well-designed and easy to use softphone that includes advanced functionalities at no price: it´s free! ​
You can download now this softphone for free both for iPhone and Android.


Grandstream Wave app includes all the features enterprises need when using VoIP comunications Lite such as call transfer, hold or conferences.
Highlighted strengths
Great design
Ease to use: user friendly
Ready for enterprise use: call transfer, hold, conference
Always active
Free
Works perfectly with Telsome
Grandstream Wave Lite softphone features
1. Call transfer
Grandstream Wave may be the only free smartphone that allows you to make 2 kind of call transfers:
This one is a really important feature in a softphone for an enterprise.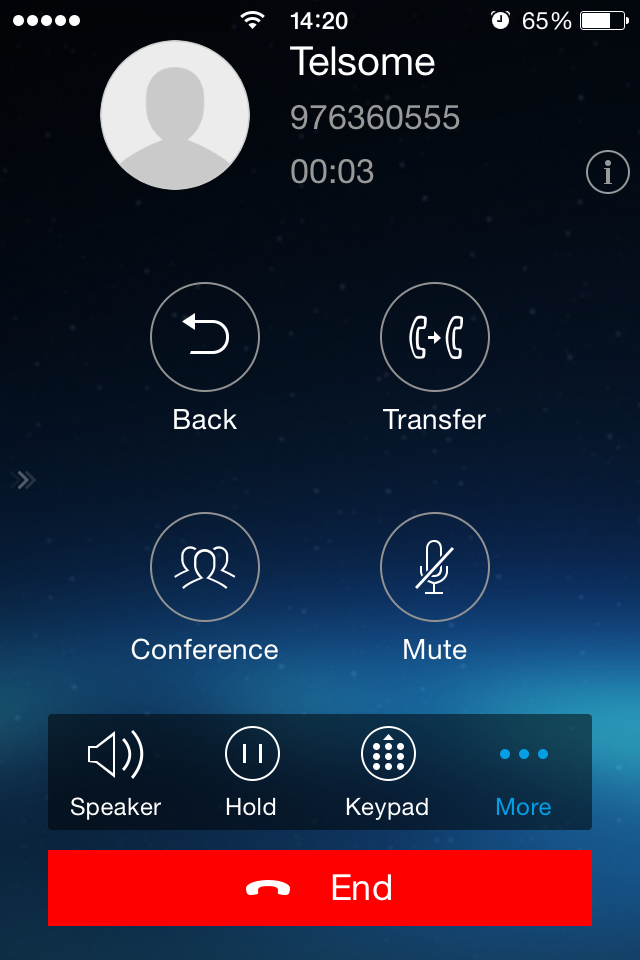 2. Conference
There aren´t many free softphones that allow you to make phone conferences and, again, Grandstream allows you to make them.
When using conference you will be able to have a conversation with up to 5 people on the same phone call. This way you´ll save time speaking with all at once. Furthermore, conferences save the phone numbers you included so that you don´t have to dial them the next time.
3. Call divert
You can divert phone calls directly with this softphone and do it even based on the time.
4. Mute / Hold
While you are on the phone you will be able to hold the phone call or silence it (mute). These 2 functionalities are really useful when you need to ask something to a colleague.
5. Always working
If you are not using your smartphone and someone calls you to your VoIP phone number the softphone will receive the incoming call and your phone will ring and vibrate.
This indispensable feature is not available in every softphone and Grandstream do has it. And that´s a reason why we love it.
How to configure Grandstream Wave Lite Softphone on iPhone and Android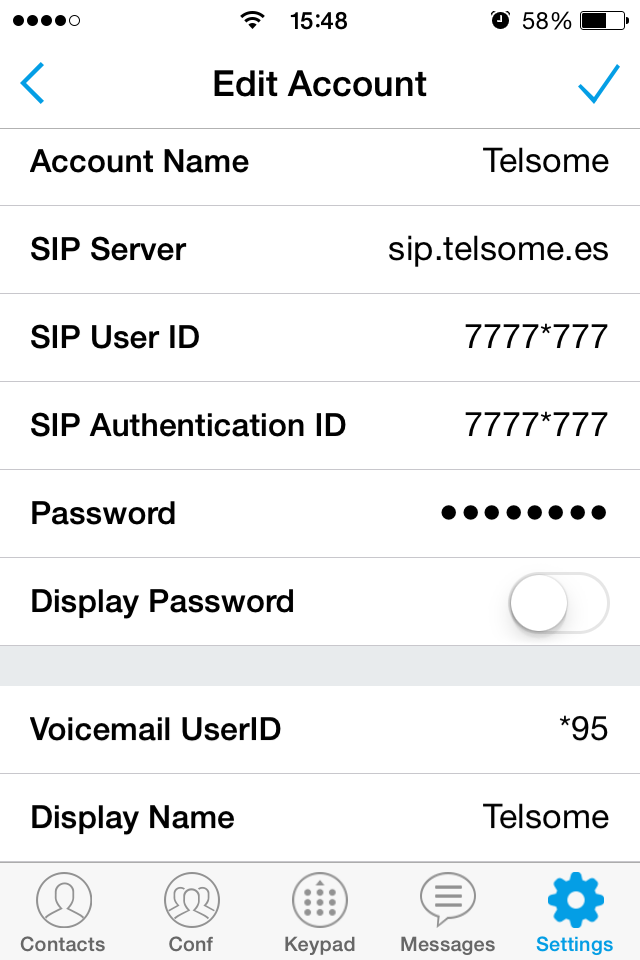 Configure this softphone is really easy and it will only take you 2 minutes. Before starting, open up you Telsome´s SIP account details (user, password, SIP server) as you will need then to set up your softphone. If you do not have them, you can get them now:
Settings → Account Settings → + → SIP Account
SIP Server: sip.telsome.es
SIP User ID: your VoIP extension
SIP Authentication ID: your VoIP extension
Contraseña: make sure is well written
Make sure everything is well written. Most times users can´t connect with a softphone is due to a misspelling. If you are not using WiFi, check the next step to make it work.
Problem Solving with Grandstream Wave Lite
1.My account it´s not registering, it´s still in red
By default the app it´s only working when connected to WiFi. In order to use it when you are not on WiFi:
Settings → Advanced Settings → WiFi Only: desmarca esta opción.
If your VoIP account is not registering, make sure all the data is correct. 99% of times an account does not register is because the user, SIP server or password are not well written.
You have to write in both SIP User ID and SIP Authentication ID your Telsome's VoIP extension: xxxx*xxx (4 dígitos, asterisco, 3 dígitos).
2.They can´t hear me
When you first active Grandstream Wave the app asks you for permission to use the microphone. If you no not accept your microphone won´t be working with the app and they won´t be able to listen to you. You can change this from the settings of your smartphone.
Manual de Grandstream Wave en inglés para iPhone iOS
Manual de Grandstream Wave en inglés para Android