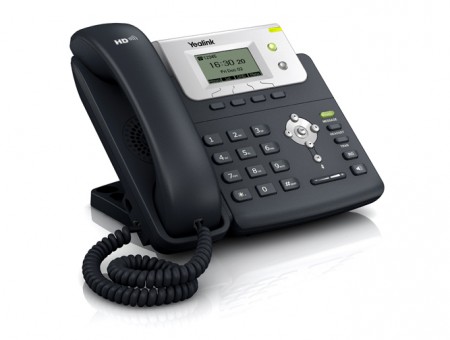 VoIP Phone Yealink SIP-T21P E2
Prod. ID: SIP-T21P E2
Brand: Yealink
Main specifications:
Designed for Enterprise users who need advanced functionalities as call transfer, call waiting and call forward. Essential functionalities for every reliable enterprise.
This is one of the most long-lasting VoIP phones. It includes an extra-large LCD screen that allows users to save time by seeing all the information they need at a glance.
You can configure 2 VoIP accounts in this phone, which is really useful to use 2 different phone lines just click one button.
HD Audio
Call waiting, call transfer, call forward
Hold ,Mute
2 VoIP accounts
LCD screen
One touch speed dial