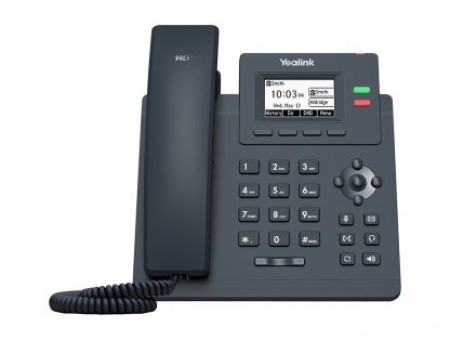 VoIP Phone Yealink SIP-T31G
Prod. ID: SIP-T31G
Brand: Yealink
80.99 €
Includes configuration and technical assistance
VAT not included
Buy
Main specifications:
Designed for Enterprise users who need advanced functionalities as call transfer, call waiting and call forward and want an easy to use phone. Essential functionalities for every reliable enterprise.
This is one of the most long-lasting VoIP phones.

You can configure 2 VoIP accounts in this phone, which is really useful to use 2 different phone lines just click one button.
2 SIP accounts
Pantalla LCD de 5 líneas
Dual-port Gigabit Ethernet
Mute
Call transfer
Support EHS Wireless Headset