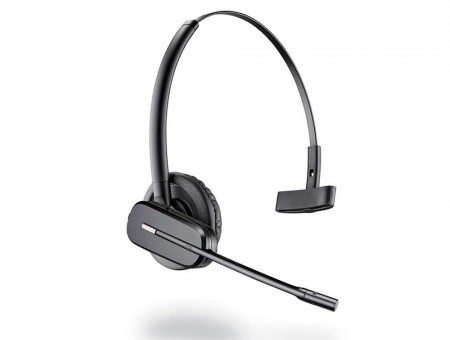 Plantronics CS540: wireless headset
Prod. ID: Plantronics CS540
Brand: Plantronics
183.00 €
Includes configuration and technical assistance
VAT not included
Buy
Main specifications:
Plantronics CS540 is a really comfortable to wear wireless headset as it is the lightest headset available on the market: 21 grams. Gain full freedom of movement while talking on the phone: you will be able to prepair a coffee, check files, look through the window while on the phone.
When talking about a Plantronics headset we are talking about high quality and durability as this brand is specialised in professional headsets with the best quality: both in sound quality and product durability.
Even more comfortable: 2 wear styles: over the ear or over the head.
2 year guaranty
Features Plantronics CS540:
DECT 6 tecnnology: high definition audio quality
​2 professional audio quality: wideband and narrowband
Noice cancelling microfono to ensure great voice quality
Hands-free up to 350 feet​
Audio controls volume/mute
Conference in up to three additional headsets for training​
7 conversation hours
Weight: 21 grams. The lightest wireless headset
Hearing protection: protects against sound levels above 118dBA
64-bit encryption
2 year guarantee